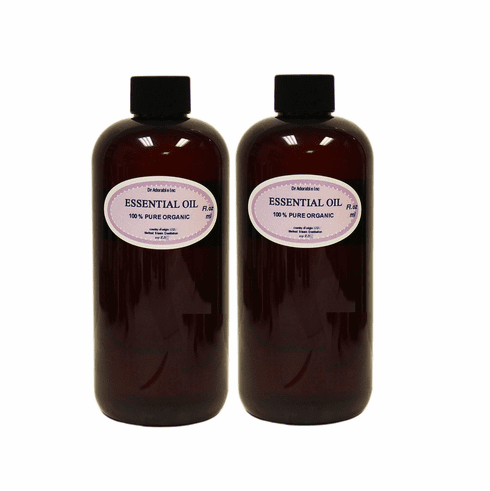 32 OZ PURE ORGANIC PATCHOULI ESSENTIAL OIL AROMATHERAPY
All our oils are fresh and bottled daily. Expiration date is at least 12 month from sale date.

100% PURE UNCUT ORGANIC PATCHOULI ESSENTIAL OIL AROMATHERAPY

THIS OIL SUITABLE FOR COSMETIC PURPOSE

SHIPS IN A FOOD GRADE PLASTIC AND GLASS BOTTLES

PRODUCT IDENTIFICATION:

Product Name: Patchouli Essential Oil – Organic Botanical Name: Pogostemon cablin Synonyms: Pogostemon Patchouli, Patchouli INCI Name: Pogostemon Patchouli Oil, Patchouli oil. CAS #: 8014-09-3 Country of Origin: India

PHYSICAL AND CHEMICAL PROPERTIES:

Appearance: Yellow to dark reddish brown viscous liquid Odor: Characteristic odor. Solubility: Soluble in alcohol and oils. Insoluble in water. Specific Gravity: 0.9590 Optical Rotation: N/A Refractive Index: 1.5070 Extraction Method: Steam distillation of the leaves.