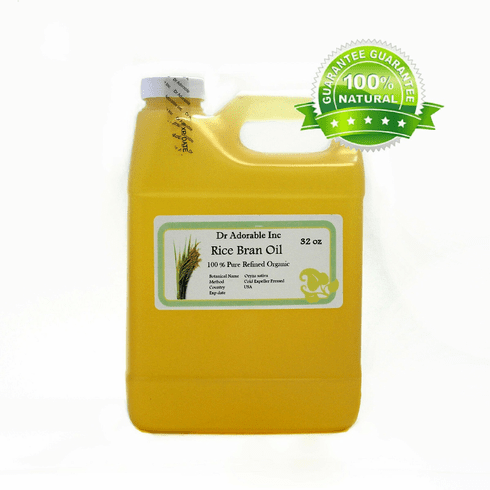 32 oz Rice Bran Oil 100% Pure Organic Cold Pressed Natural
Rice Bran OIL ,Great in soaps, creams, lotions and for massage. Natural high smoke point (400-450 F) allows for excellent cooking versatility It reduces skin inflammation and helps in curing several skin disorders such as eczema and psoriasis. Usage Rate: 1-100%

Rice Bran Carrier Oil is extracted from the bran or outer coat of the brown rice grain removed during the milling process. It is rich in vitamins, minerals, proteins and essential oils. Rice Bran Oil also has constituents believed to hinder UV rays absorption at the skinís surface.Color: Golden brown to brown liquid. Ricebran may be cloudy in appearance due to the presence of natural sediments found in the oil. The product is good to use but if desired, it can be subsequently filtered to remove any sediments.